I'm an Irish singer and songwriter, living (mostly) in Switzerland since 2004.
You can find links to all my music things, including recordings and videos, here.
To find out where I'll be singing live next, you should either join my mailing list or follow me on Instagram or Facebook.
Scroll down for various bits and pieces related to my musical activities. (I'm also a freelance communications consultant; there's more about that over here.)
My name, in case you're wondering, is pronounced like "Owen".
And the photo at the top of this page is by George Leitenberger.
---
A night to remember in Geneva
I greatly enjoyed singing and playing in the wonderful Temple de Plainpalais. It was a charity concert for the Geneva Literary Aid Society. Read about it here.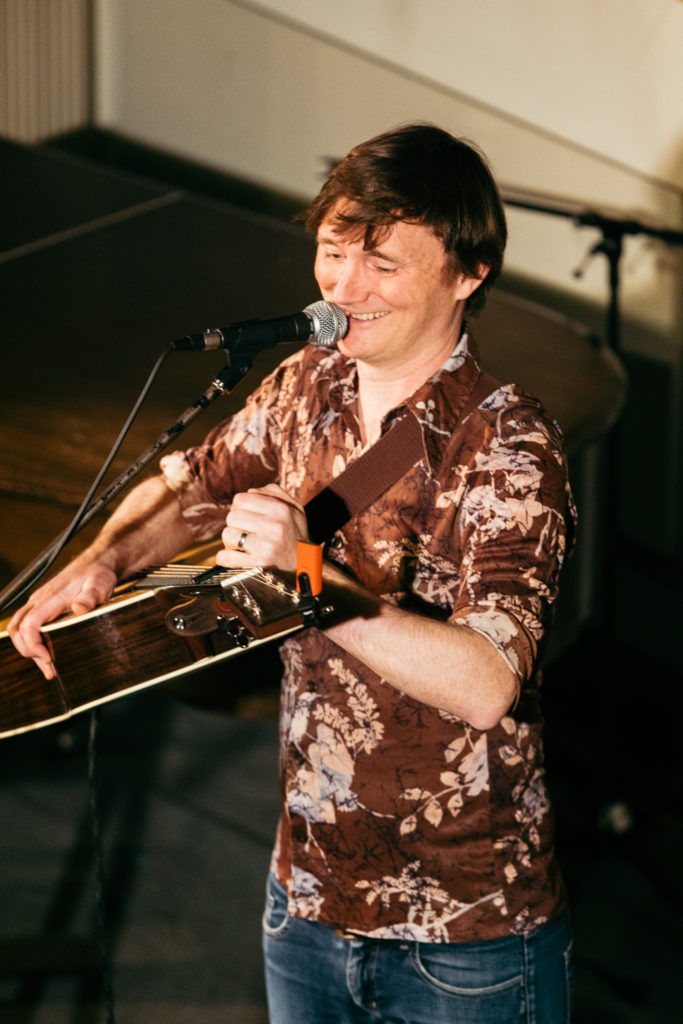 (Photo: MaryKos Photography)
---
A Perfect Christmas – we won!
The song I co-wrote with my friend David Graham has won the 2022 Christmas FM song contest and is now on the popular station's playlist for this year. A big thank you to everyone who voted for us!
---
A Whale of a time
Doing a concert recently in the Irish town where I grew up, Greystones, was a really special experience for me. I wrote a little blog post about it here.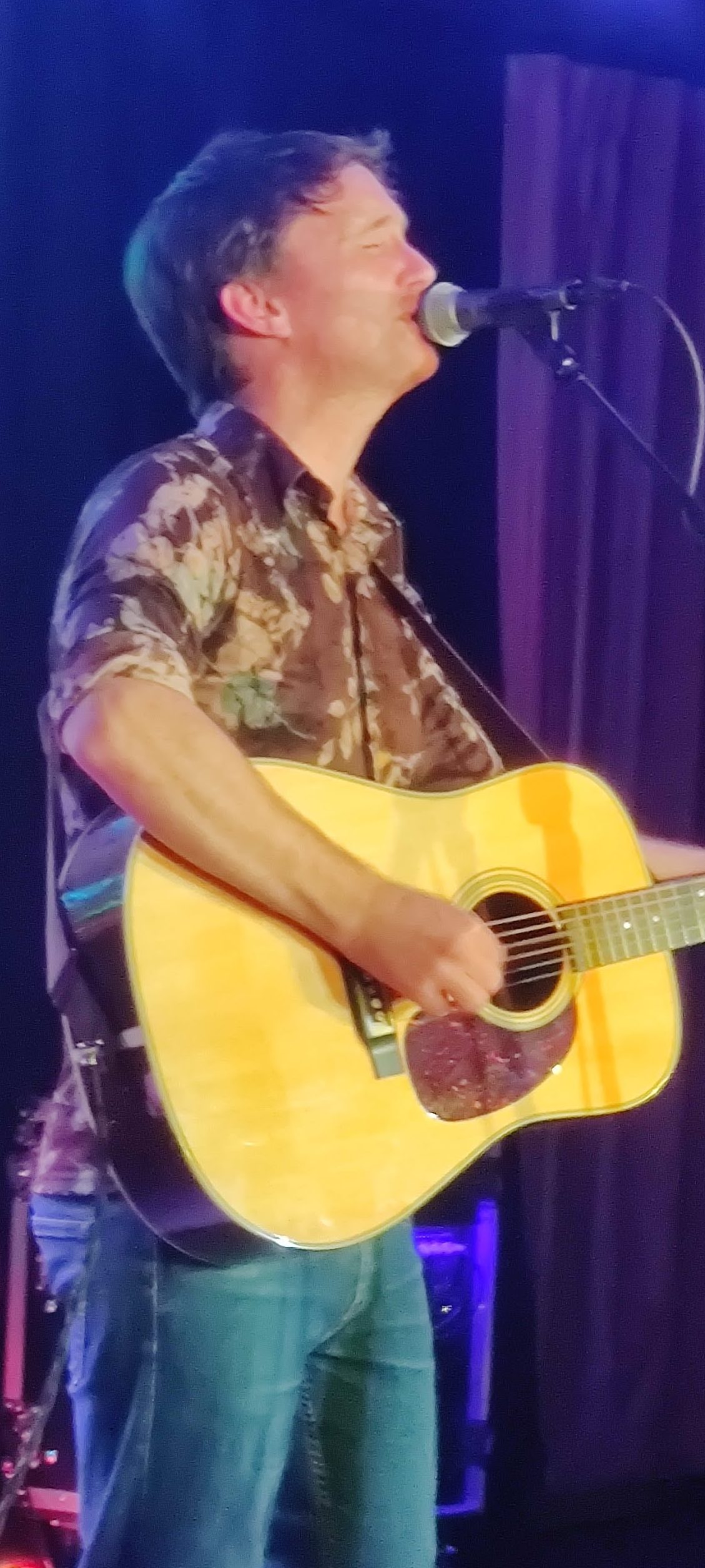 ---
BuskersÁMorges
In August 2022, I returned to my busking roots as one of 15 acts selected for the inaugural BuskersÁMorges festival. There are photos and a couple of videos here.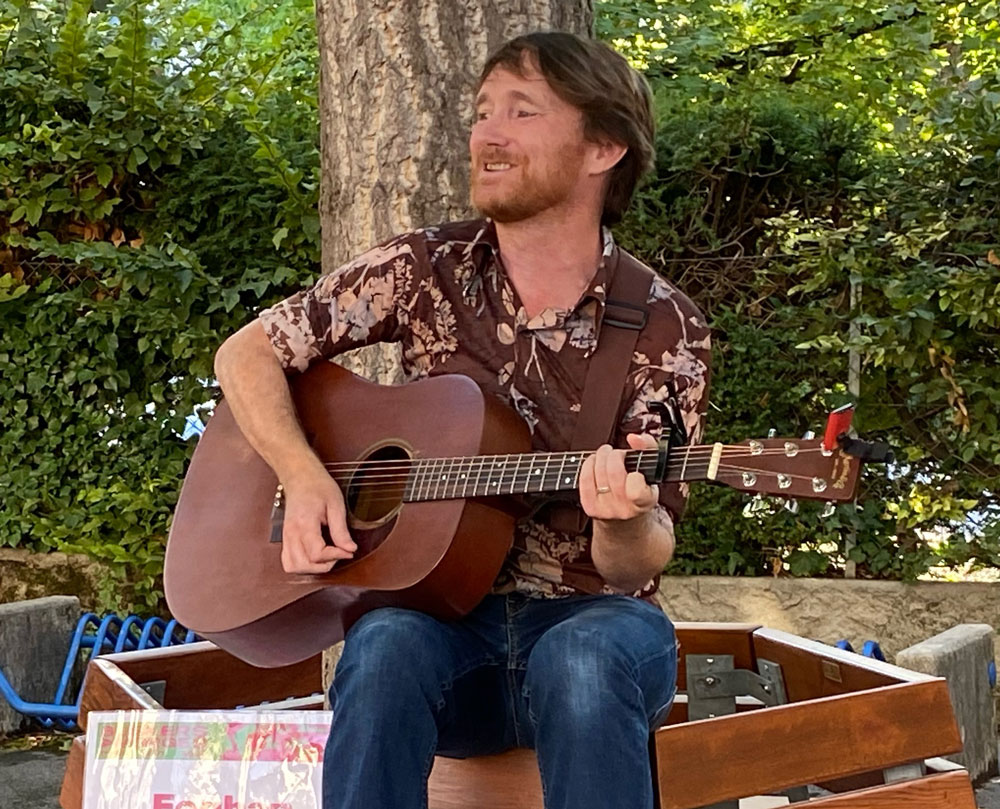 ---
Meet Duonomy!
A year ago (as I write this in mid-June 2022), I was playing a few songs at a friend's houseparty when I noticed that another partygoer was singing some really nice harmonies. Fast-forward to early 2022, and I started rehearsing with Helen Von Dadelszen. We're calling ourselves Duonomy (on Instagram here) and are putting together a repertoire of duets and other songs that lend themselves to the mix of our voices.
Our first official performance is at the Fête de la Musique de Nyon, on Saturday 18 June at 15h00 on the Place du Château.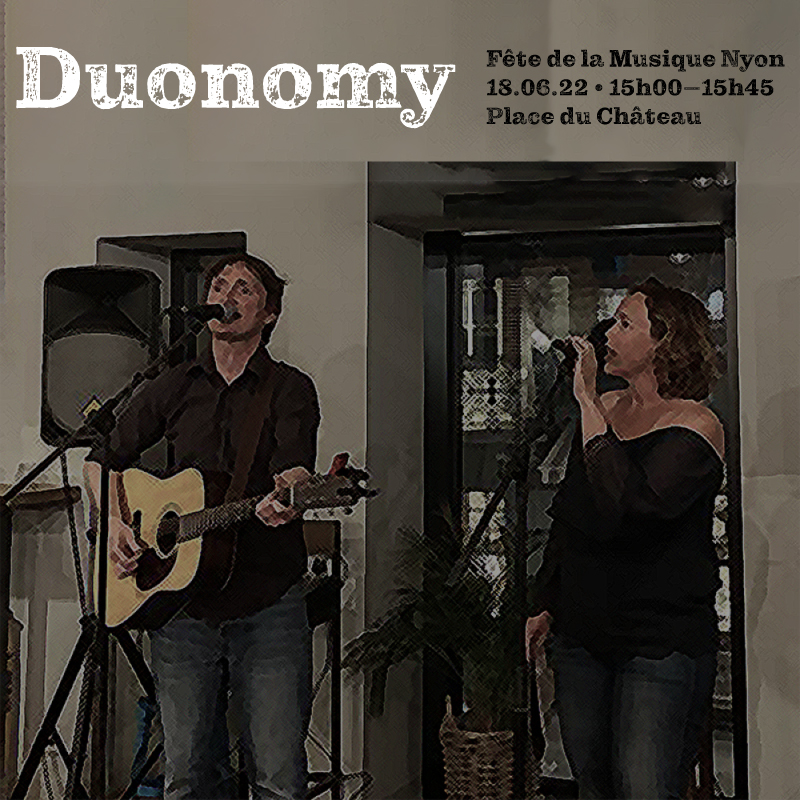 ---
Back to The Beatles
In May/June 2021, I did a series of weekly live streams dedicated to The Beatles, starting at the beginning and working my way through the albums. I covered the first four in the first session and then did two per week after that. You can catch up with them on the Eoghan Sings page on Facebook or on via the playlist on my YouTube Channel.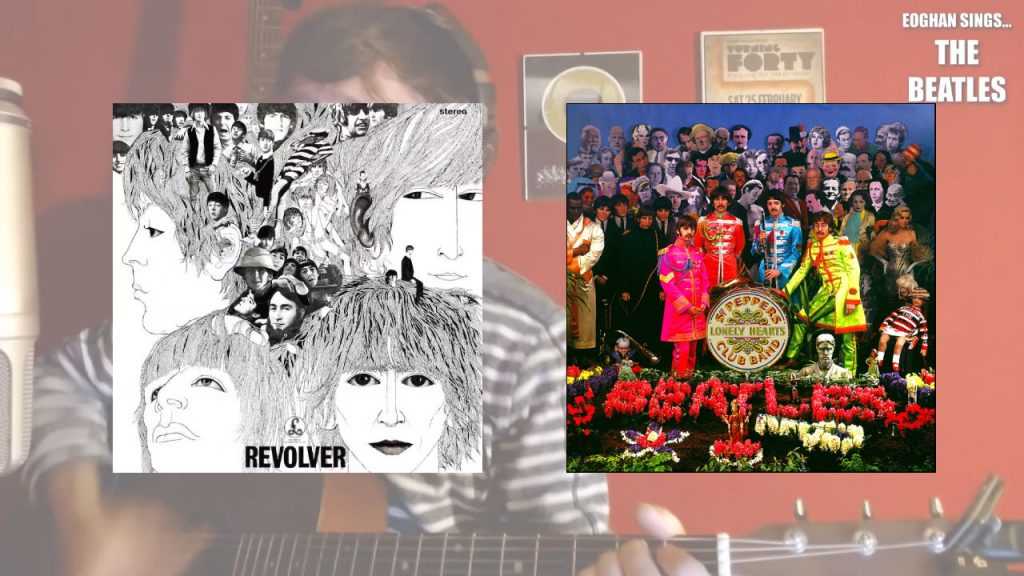 ---
"Couch karaoke" for WDSD21
I've spent the past month or so working with Laura Mulcahy and Ruth Foley to put together a new video based on Moi Aussi, the song I wrote to promote inclusion. The video is to mark World Down Syndrome Day 2021, on Sunday 21 March. It features 36 families from the Lake Geneva region and I challenge you to watch it all the way through without smiling!
Please do share it with your network, either using the YouTube video above or the Facebook version here.